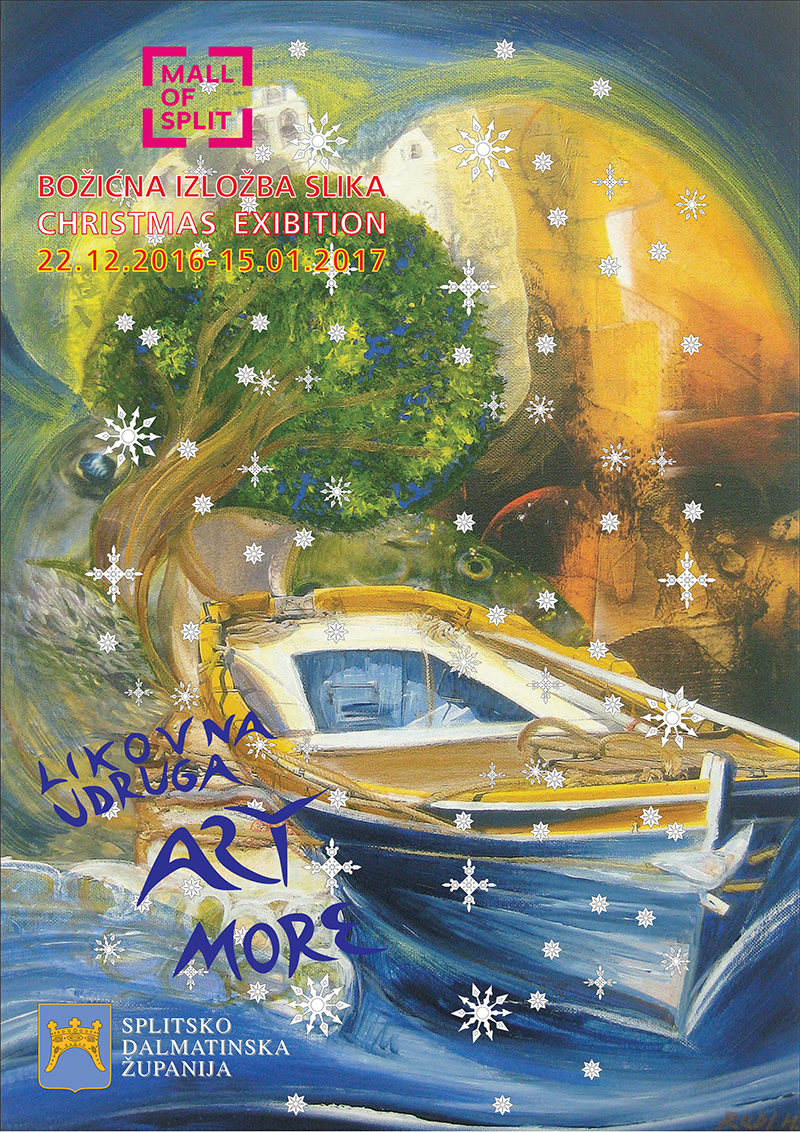 On Thursday, 22.12.2016., at 6 pm, do not miss the opening of the Christmas exhibition of paintings of the art association "Art More". The exhibition lasts until 15.01.2017.
EXHIBITORS:
Dubravka Vojnović - Our famous painter and designer, member of HULU-Split and HDLU-Zagreb, with its rich oeuvre, and now with its coloristic zest gives our Mediterranean, with the link between the landscape and cultural heritage of our city. Participated in numerous solo and group exhibitions at home and abroad. She is a realiser in many projects and TV shows.
Rudi Milat - Was born in Split in 1960, graduated from the High School of Art and graduated from the Academy of Arts in the class of Prof. Petar Jakelić. He is the founder and president of this young association "Art more", works as a professor of fine art culture. In his painting and graphic expression, he creates combined techniques of recomposition of women's characters, along ships and the sea. Poetic combines the visual stories of life and the poetics of living our region. He gathered his members for the diversity of artistic expression and the affinity of the sea. They were all born here, live here, live by the sea and for the sea, and have been given a marine genetic code.
Goran Kuzmanić - Was born on May 18, 1980 in Split. After graduating from high school in Split, he enrolled in computer science studies and then studied IT management, where he is still active today. Since 2006, he has been working as a computer programmer. In parallel, for years he has been engaged in computer design, web design, and the most favorite hobby - artistic photography.
---
Category EVENTS
---