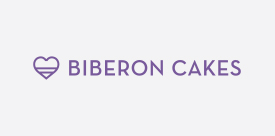 Slastičarske dive Biberon Cakesa predstavljaju novosti u ponudi
Upoznajte slastičarske dive Biberon Cakesa! 💜
EKSKLUZIVAN EVENT: U četvrtak, 22. 3. od 17:00 h Biberon Cakes u Mall of Split predstavlja svoje vrhunske slastičarke te vas poziva na druženje i prezentaciju novog ruha svoje ponude.
Proljeće donosi brojna iznenađenja i novosti u naše vitrine, a za to je zaslužno blistavo pojačanje u timu koji predvodi naša dugogodišnja voditeljica i pastry chef Ana Jelić. Zagrebačke boje Biberon Cakesa zasjale su novim sjajem otkad nam se pridružila pastry chef Ana Mišković Anini kolačići, a Split je odnedavno bogatiji za još dva briljantna imena – Julije Beroš Torta, pinjur, pjat i Tatiane Krylove.
Oduvijek vas je zanimalo kako nastaju čarobne slastice koje vas gledaju iz naših vitrina ili možda želite saznati koju tajnu slastičarskih umjetnica? Sada imate priliku za to! Kušajte naše slastice, popričajte sa slastičarkama i uživajte u ovom slatkom proljetnom eventu!
Vidimo se! 😉
---
KategorijaDOGAĐANJA
---