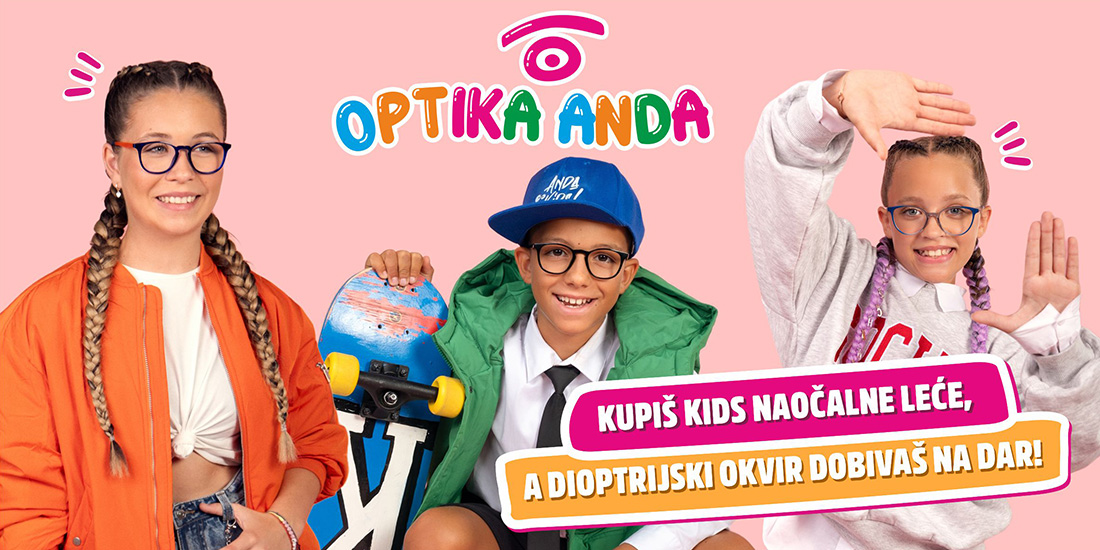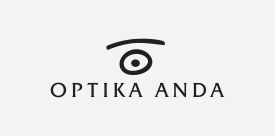 ---
---
RADNO VRIJEME: 09.00-21.00 h
---
Trebate li nove naočale za vaše školarce, Anda Kids paketi su prava stvar!
Početak nove školske godine znači da kreće i zabava! Za sve školarce to je povratak
prijateljima, druženju i učenju, a uz Anda Kids pakete mogu se veseliti i roditelji jer uz
kupljene naočalne leće iz Kids asortimana, dobivate dioptrijske okvire na dar.
U novu kampanju za Optiku Anda uskočile su i kćeri Lane Klingor Mihić - Kiara, Marla i Mika
koje su pokazale obiteljski talent i svoju energiju prenijele u video spot čije stihove nećete
moći prestati pjevušiti! Pogađate, za glazbenu palicu zaslužan je Tonči Huljić koji je upravo za
potrebe ove kampanje posudio stihove iz svoje evergreen pjesme Minus i plus i dodao im
novi moderni twist.
Pitali smo i mamu Lanu što misli o tome da su klinci danas puno više nego ikad ispred
mobitela.
"U današnje vrijeme je gotovo nemoguće spriječiti djecu da imaju mobitel. Čak i ako vi to
želite, okolina je ta koja će u djetetu izazvat osjećaj da ne pripada u društvo ukoliko i ono
nema mobitel. Iako smatram da je to pogrešno, s druge strane puno je i prednosti da ga
imaju. Kao i svaki roditelj pokušavam maksimalno smanjiti vrijeme koje provode na mobitelu
i ispred ekrana. Razgovaram s njima puno o toj temi i razumiju zašto je to važno. Dok sam ja
zadužena za kontrolu koliko se provodi vremena ispred digitalnih uređaja u kući, naša Anda
brine o tome da uvijek imamo najbolje naočale sa plavim zaštitnim slojem koje čuvaju naše
oči!", komentirala je Lana Klingor Mihić.
Tri su sastojka za uspješno učenje - čitanje, pisanje i gledanje na školsku ploču, a za to je
potrebno osigurati dobar vid vaših školaraca. Stoga je Optika Anda za vas pripremila Anda
Kids pakete koje čine Crizal Kids UV naočalne leće prilagođene za djecu od 5 - 12 godina
starosti, a uz njih na poklon dobivate dioptrijske okvire prema vašem odabiru iz široke
ponude Kids asortimana. Svim roditeljima bit će drago znati da Crizal Kids UV štiti leću od 5
glavnih neprijatelja vida, a to su UV zrake, refleksije, prljavština, ogrebotine i prašine.
---
KategorijaAKCIJE
---