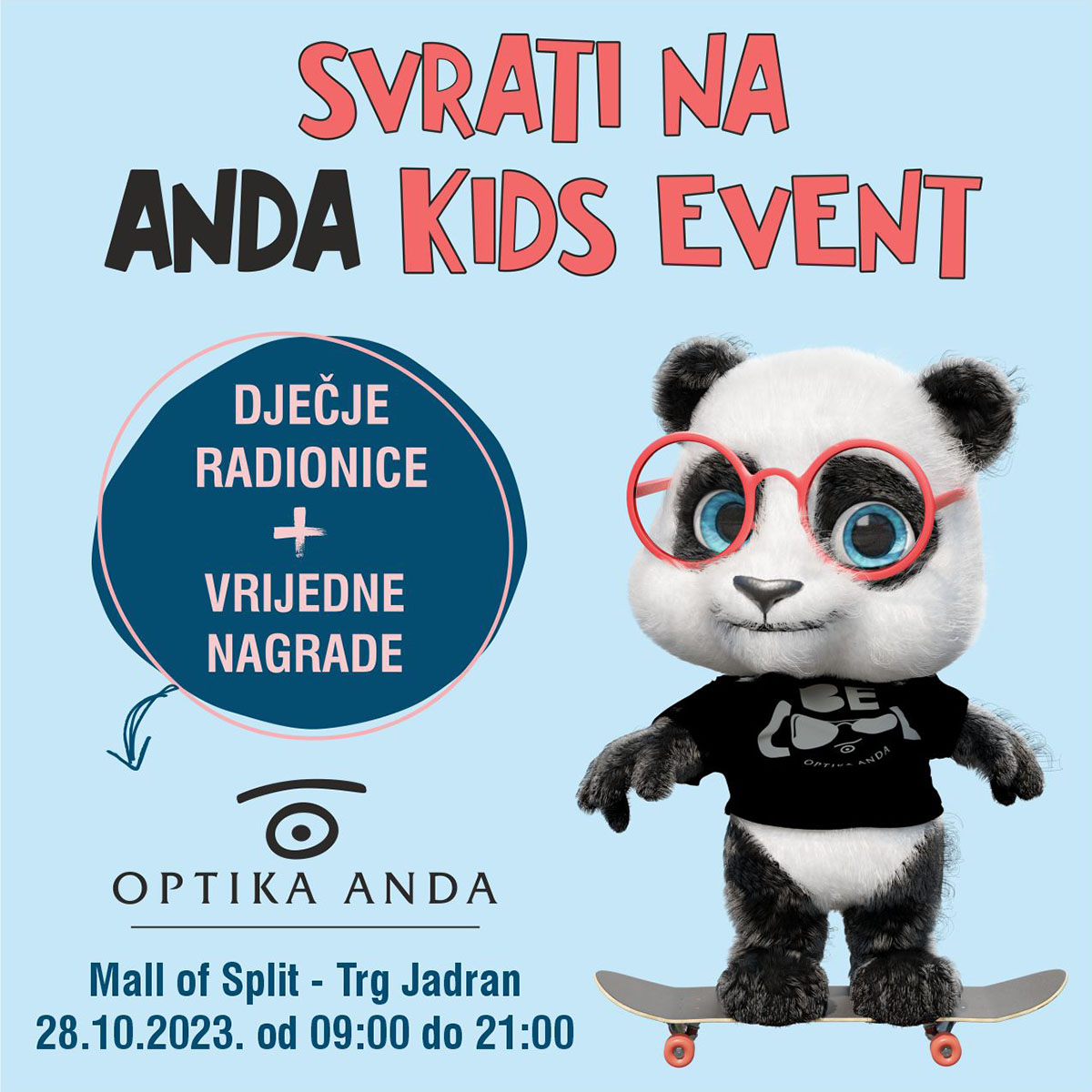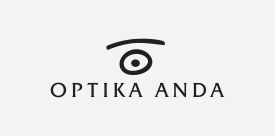 ---
---
RADNO VRIJEME: 09.00-21.00 h
---
Anda Kids zabava stiže u grad, odbrojavanje neka krene sad! Ove subote, 28.10. svrati u Mall of Split jer Optika Anda organizira djeci omiljeno događanje Anda Kids event! Tijekom cjelodnevnog druženja i zabave sva djeca će imat priliku dizajnirati svoje naočale, zaigrati Anda memori, družiti se s Anda Panda maskotom a osim toga sve posjetitelje očekuju i vrijedne nagrade! Osim zabave za djecu, roditelji i svi posjetitelji će imati priliku poslušati moderirani razgovor na temu "Kako se čuva vid?" u kojoj će sudjelovati Tanja Žeželj Maleš dr.med. specijalist oftalomologije i optometrije iz Optike Anda. A svi posjetitelji će tijekom cijelog dana moći besplatno provjeriti svoju dioptriju za tren oka uz pomoć Anda Experta.
9.00h do 21.00h
Radionice za cijelu obitelj:
- Dizajniraj svoje kreativne naočale
- Kreiraj svoju Andu Pandu
- Stvaramo uspomene Foto kutak
- Osnaži svoj vid, vježbaj s nama
12.00h do 17.00h
Anda Panda priča priču & trening za oči
13.00h do 16.00h
Kreativna radionica i natječaj, pridruži se i ukrasi izlog Optike Anda
"Kako se čuva vid?" - moderirani razgovor
Ove subote povedi cijelu obitelj na druženje u Mall of Split i zabavi se na još jednom nezaboravnom Anda Kids eventu. Vidimo se!
---
KategorijaDOGAĐAJI
---