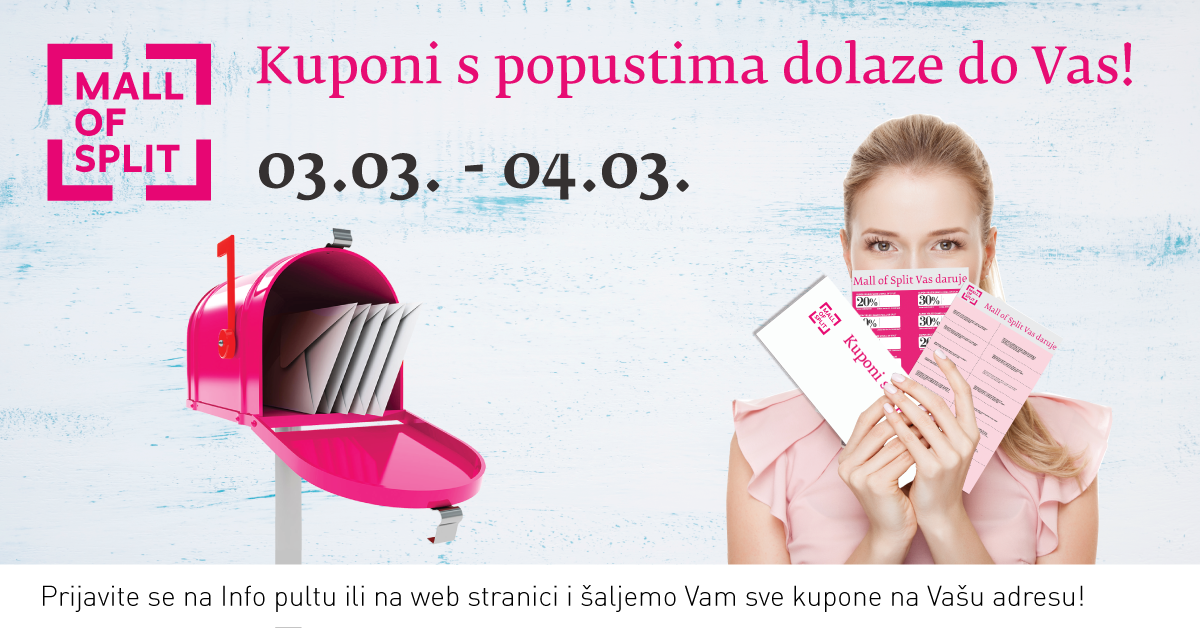 This time the discount coupons come to you! 3 and 4 March veelik discounts in the shops in the center. All you have to do is log in via the web or directly to the center's info desk and we send coupons with all discounts to your home address! 😉
Applications last until 24.02.2018 (until the end of the day). Coupons can be downloaded at the info desk if you sign up.
Applications are complete! Coupons are sent to your address starting on 26.02.2018.
Anyone who has not been able to check in or has not received their coupons on time will be able to check in and download coupons on the 03rd and 04th of 03rd at the information desk of the center.