BY BUYING IN TIMBERLAND, YOU ARE ALSO PARTICIPATING!
Every purchase Timberland planting one tree for you, and you get Boralica - a crayon made from the ash of a burnt forest and the ability to plant an additional tree.
By buying in Timberland, you get a boralica, and if you want to plant your extra tree, draw your tree with a pine wrinkle and plant it in a virtual Timberland forest on the www.boranka.hr.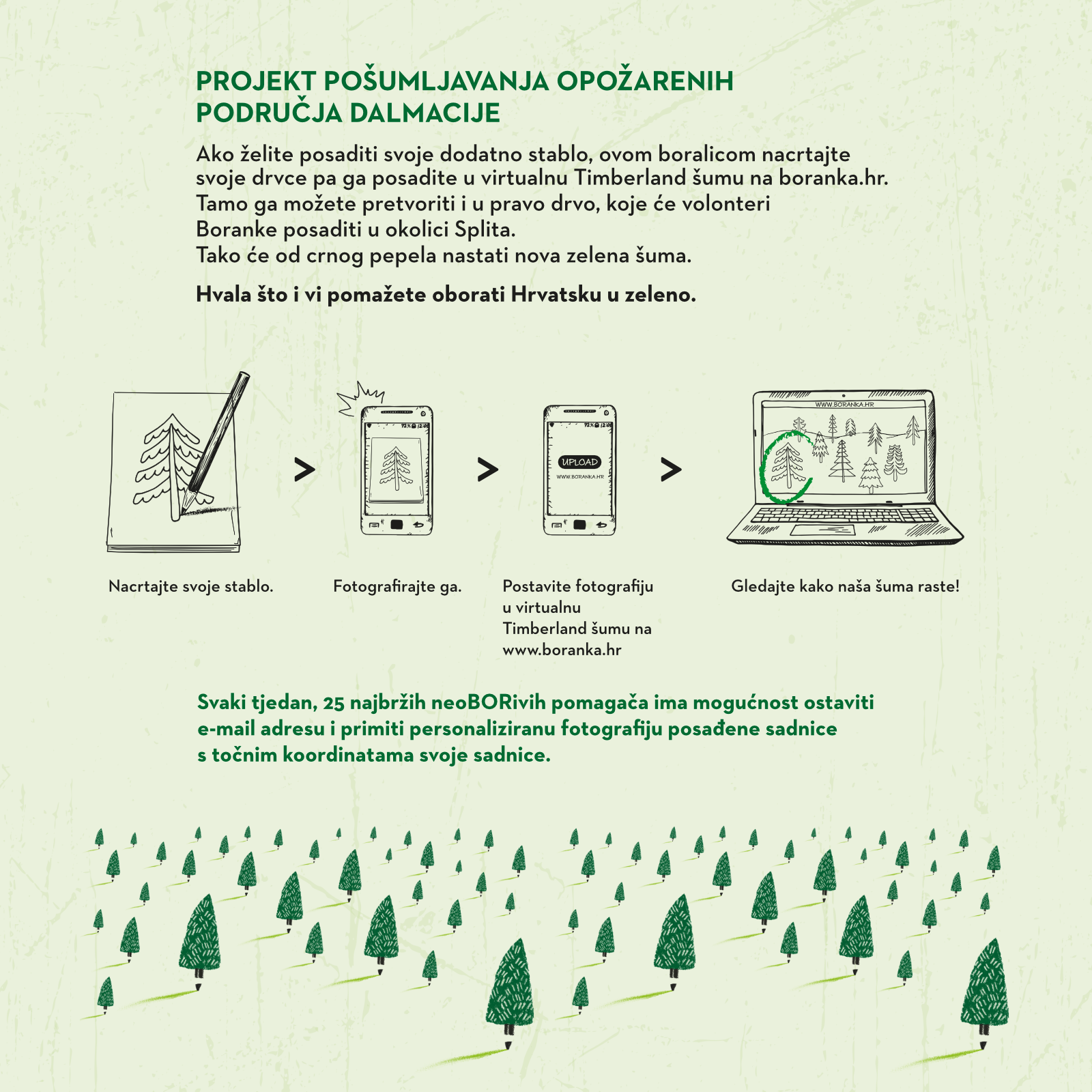 There you can also turn it into a real tree, which boranka volunteers will plant in the vicinity of Split. 
Thus, a new green forest will form from black ash.
Thank you for helping to knock Croatia into the green.
The 25 fastest neo-SICK helpers each week have the option to leave an email address and receive a personalized photo of the planted seedling with the exact coordinates of their seedling.
Link to landing: https://www.timberland.hr/info/boranka/644/
*promotion lasts from 15.10.20. until the expiry of boralica stocks
---
Category NEWS
---