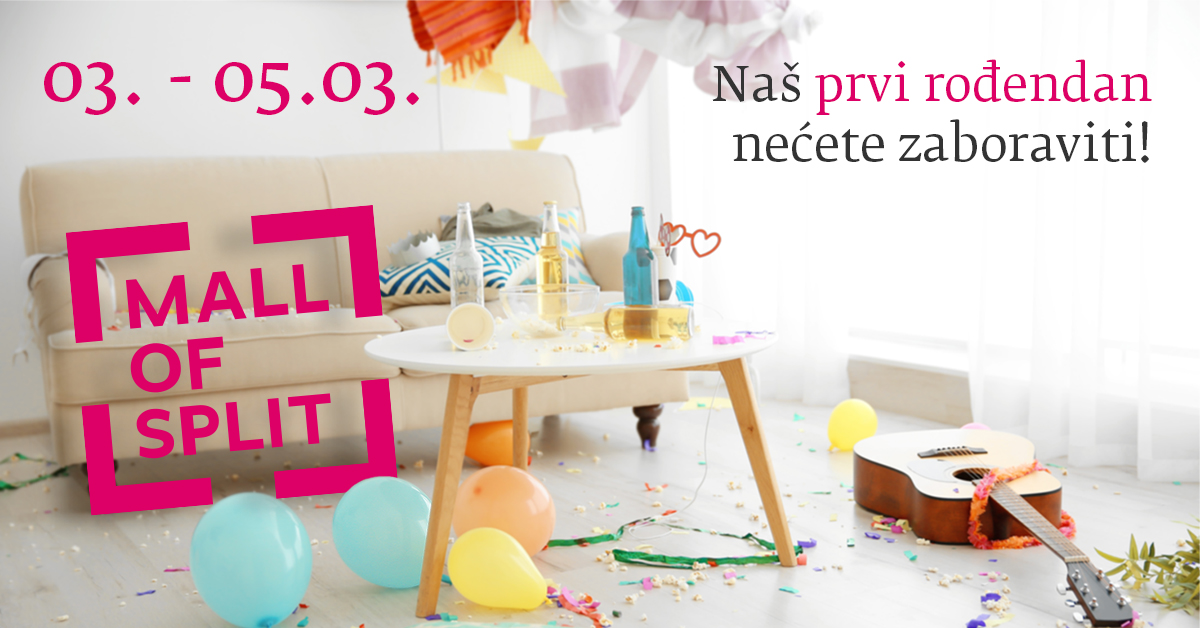 Dream days come from the Mall.
We're celebrating our first birthday.
The party will last 3 days !!
Sweepstakes, numerous actions, discounts, events, plenty of other content for old and young, numerous famous faces, all this is an integral part of a birthday weekend that you will not forget!
While surfing your favorite social networks do not forget to check the tag #mallvasdaruje to be the first to know the program of events, numerous discounts, sweepstakes and a lot of surprises that we have prepared for you.
SOON MORE INFORMATION ..