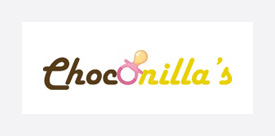 Choconilla's Baby Butique te naša online trgovina prva su i jedina potrebna postaja za sve suvremene roditelje, stavljajući roditeljstvo na prvo mjesto te pružajući sve što je potrebno za prve korake podizanja djece u živopisnom i sigurnom okruženju.
Osnovani smo 2016 godine te smo krenuli kao webshop no s obzirom na ogroman interes kupaca, ubrzo smo otvorili i prvu trgovinu koja se nalazi na adresi Savska Cesta 41 u Zagrebu. Sada, nakon nešto više od godinu dana od otvaranja prve trgovine, 16.06. u 10:00h otvaramo i našu drugu trgovinu u Mall of Split te Vas ovim putem sve pozivamo da nam se pridružite jer smo pored bogatog asortimana za Vas pripremili popust* od 10% na cjelokupan asortiman te dobru zabavu uz kolače, Dolce Gusto kavu, program za najmanje te još poneko iznenađenje!
Naši stručnjaci u Choconilla'su pružaju na izbor visokokvalitetnu opremu za bebe vodećih svjetskih brandova, koja je uz to zanimljivog dizajna i iznimne sigurnosti. Za sve one koji nisu u mogućnosti doći u našu trgovinu, tu je naša web trgovina u kojoj možete pronaći funkcionanu opremu za putovanja, modernu odjeću od organskih materijala, raznovrsne igračke, te razne proizvode za njegu bebe. Dostava je unutar 3 radna dana a dostavljamo i van RH.
Ukoliko Vam je potreban stručan savjet, oko odabira najboljih proizvoda za Vaše dijete, Choconilla's team Vam stoji na raspolaganju a o svojim kupcima brinemo u svakom pogledu.Uz vrhunsku ponudu najboljih proizvoda za bebe trenutno dostupnih na tržištu, poznati smo i po tome što smo trenutno jedini koji u prostoru trgovine u Zagrebu održavaju besplatne radionice za trudnice i mame pod stručnim vodstvom te na taj način također brinemo o našim kupcima te malenim korisnicima.
*Popust se ne odnosi na brandove Bugaboo i Cybex
---
KategorijaDOGAĐANJA
---