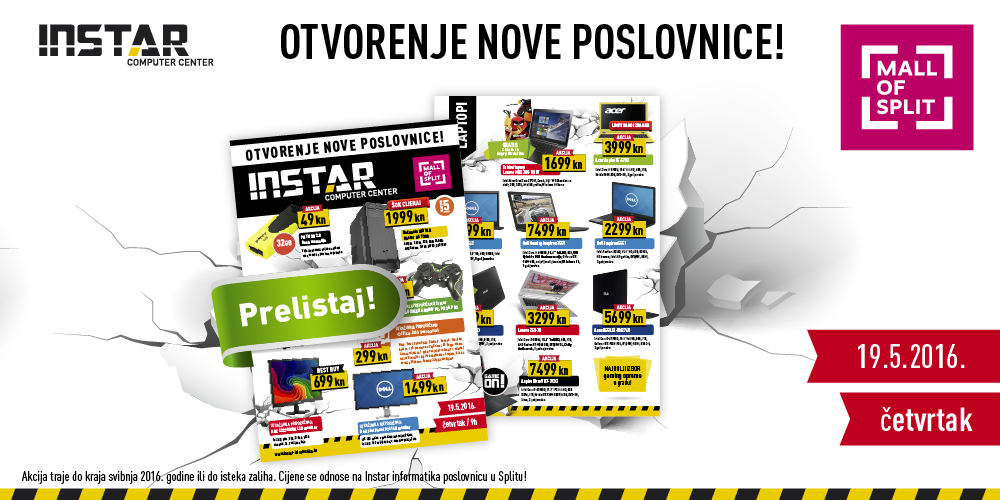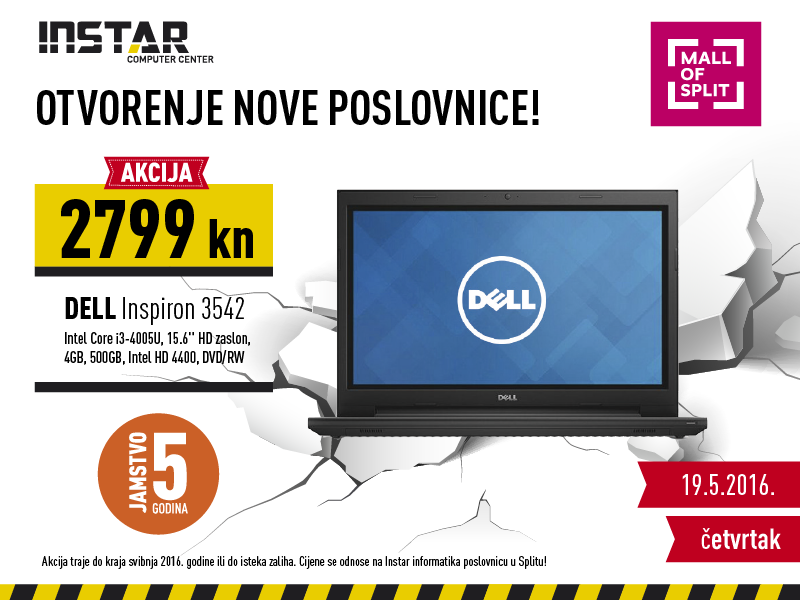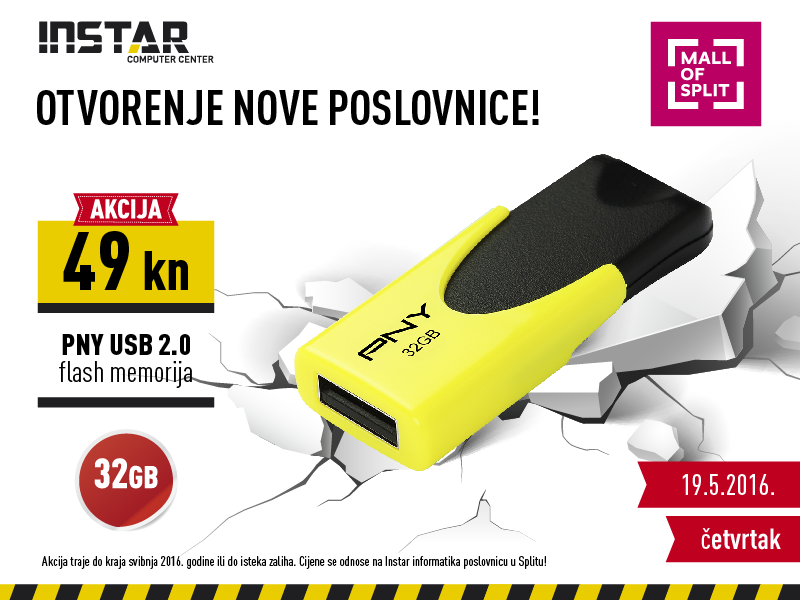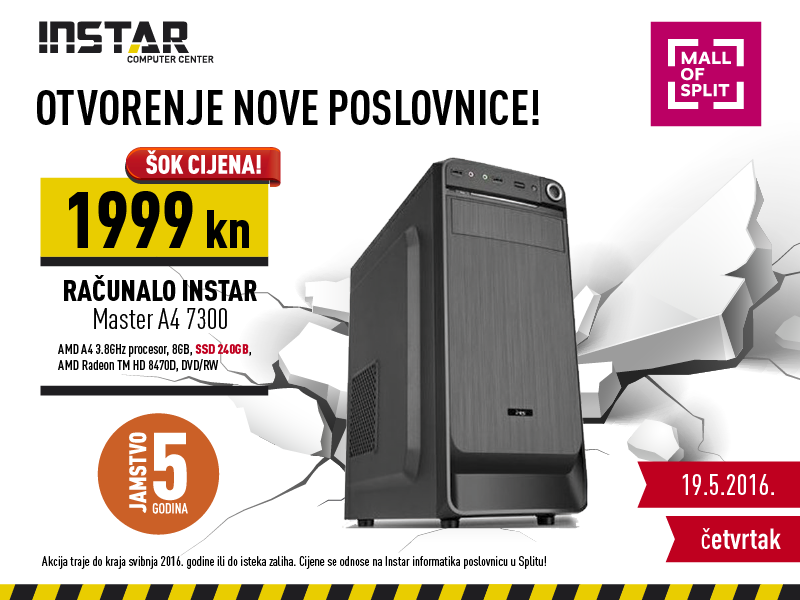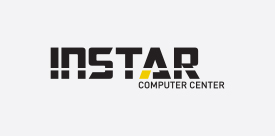 Ovog četvrtka navratite na otvaranje Instarove nove poslovnice u Mall of Splitu i iskoristite velike popuste na gaming i ostalu računalnu opremu.
Instar Informatika najbrže rastuća domaća trgovina informatičkom opremom, ovog četvrtka (19.05.) otvara vrata nove poslovnice u Mall of Split shopping centru.
Navratite na svečano otvaranje i provjerite Instarov golem izbor tehnološke i gaming opreme u gradu Splitu, na 120 kvadrata ekskluzivnog prodajnog prostora. Dosad najveća Instar trgovina se bazira na touch'n'feel konceptu, gdje sve izložene artikle možete vidjeti na djelu, osjetiti i isprobati prije kupnje. Ljubazno osoblje će vam pomoći pri odabiru idealnog artikla prema vašim željama i potrebama. Očekuje vas uistinu bogata ponuda laptopa svih vrsta i veličina, stolnih i gaming računala s čak 5 godina jamstva, pametnih telefona, tablet računala, nama najvažnije gaming opreme i mnoštvo kvalitetne periferije i softvera po popularnim cijenama. Ne tražite dalje, svi svjetski brandovi su na jednoj adresi!
Tu su također i posebne akcijske cijene povodom otvaranja nove poslovnice pa tako novo desktop računalo INSTAR Master A4 7300 GT s 8GB RAM-a, 240GB SSD-om i 5 godina jamstva možete nabaviti za svega 1999 kn. Možete također ugrabiti odlične Logitech G230 gaming slušalice za svega 399 kn i miš poznat kao "najbrži gaming miš na svijetu", Logitech G402 Hyperion za također 399 kn. Sve akcijske cijene vrijede isključivo u novoj Instar/Mall of Split poslovnici. Svakako požurite jer brojne AKCIJE i POPUSTI traju samo do isteka zaliha! To naravno nije sve - Dell laptopi, PNY USB flash memorija i periferija iz Razera također se mogu nabaviti po promo cijenama povodom ovog svečanog otvaranja. Za punu akcijsku ponudu provjerite webshop Instara ili prolistajte novi Instar KATALOG. Vidimo se u četvrtak u Splitu!
Pogledajte SVE AKCIJE u Instar Informatika
---
KategorijaAKCIJE
---