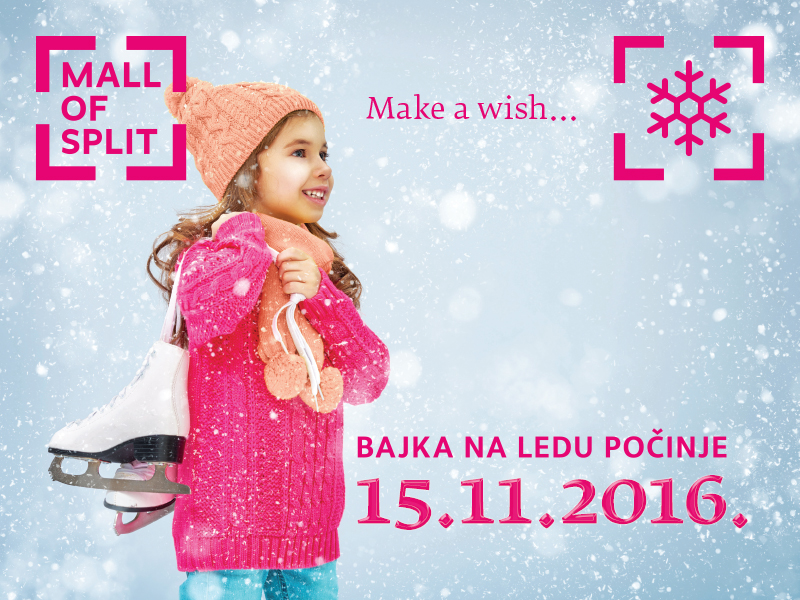 Ove zime Splićani i njihovi gosti moći će uživati u ledenim radostima nakon što se 15. studenoga otvori veliko klizalište u Mall of Split-u. Na ledenoj atrakciji trga Jadran posjetitelji će moći klizati sve do 15. siječnja 2017., a cijena ulaznice je 20 kuna plus 10 kuna za najam klizaljki ako nemate vlastite.
Klizalište će biti otvoreno svaki dan od 9 do 21 sat i tako sve do 15. siječnja sljedeće, nove 2017. godine. Dok će djeca dječjih domova moći besplatno klizati, za sve će se splitske školarce osigurati posebni popusti za organizirane grupe.
Klizalište će pratiti i ugostiteljski sadržaji i događanja Mall of Split-a s bogatom ponudom hrane, pića i slastica. Najavljeni su i zabavni programi na ledu poput dnevne animacije i škole klizanja, programi za splitske gradske škole, vrtiće i zatvorene grupe, studentske večeri, team building program, dječji rođendani, škola hokeja i hokejaški turnir, kao i predstava za djecu. Vidimo se u Mall of Split-u. Neka bajka na ledu započne...
---
KategorijaDOGAĐANJA
---