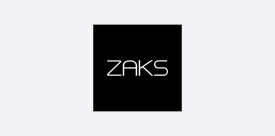 Među modnim dodacima i ove sezone najviše se traže detalji intonirani spektrom vladarice boja.
Kako hladniji jesenski dani zahtijevaju toplije modne kombinacije i višeslojno odijevanje modni dodaci nerijetko su skriveni ispod jakni, kaputa i toplih dolčevita. No, upravo je jesen savršeno vrijeme za poigrati se raznolikošću i bogatstvom oblika koje pruža nakit u crvenim, elegantno razigranim jesenskim tonovima. "Upečatljiv na prvi pogled, nakit crvenog sjaja odmah će otkriti jeste li pobornica minimalizma ili raskoši maksimalizma. Zlatni nakit u rose gold varijanti ili onaj srebrni s crvenom pozlatom svake jeseni iznova postaje must have modni detalj, a što ne čudi s obzirom na to da je nosiv u baš svakoj prigodi", poručuju iz zlatarnica Zaks. Kao što sve trendseterice već odavna znaju, modni dodaci intonirani spektrom ove vladarice boja s lakoćom boje sivilo svakodnevice svojim toplim sjajem, donoseći dašak glamura u živote svih modno osviještenih dama. Zbog senzualne note koju pridonose svakom stilu lako pronalaze obožavateljice diljem Hrvatske, neovisno o dobi i modnom usmjerenju.
Stoga, požurite u najbližu Zaks poslovnicu jer raznoliko prstenje, narukvice, naušnice i ogrlice tu su kako bi postale dio jedne nove modne priče te pritom iskoristite do -50% niže cijene srebra i satova.
---
KategorijaAKCIJE
---