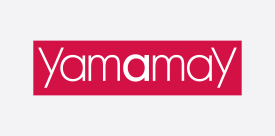 Capsule kolekcija "Seks and the City" posvećena je svim ženama koje svoju ljepotu nose sa stilom
Sex and the City kolekcija inspirirana je estetikom i stilom najpoznatije američke televizijske serije svih vremena.
Povodom obilježavanja dvadesete obljetnice ove popularne serije koju i danas obožavaju žene diljem svijeta, Yamamay je lansirao kolekciju koja reinterpretira stilove četiri glavne zvijezde Charlotte, Samanthu, Mirandu i neizostavnu Carrie.
Kolekcija je uz moderan twist prilagođena današnjem viđenju ljepote.
Četiri različite linije odjeće, jednostavne za nošenje, interpretiraju stil protagonistica iz serije, svaku sa svojom osobnošću: Carrie stil romantične i trendi spisateljice; Charlotte stil, uvijek elegantna i sofisticirana; Samantha kao sinonim za seksi look; Miranda look neovisne poslovne žene.
Igrajući se s novom Yamamay kolekcijom i stvarajući različite kombinacije ovisno o raspoloženju, svaka od nas na trenutak može postati jedna od četiri zvijezde iz serije.
Yamamay i kolekcija "Sex and the City" predstavlja newyorški duh i srce glavnih protagonistica iz serije na moderan i stilski način.
Kolekcija je dostupna na Yamamay.com i Yamamay prodajnim mjestima.
Discover more
---
KategorijaNOVOSTI
---