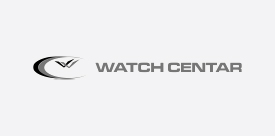 Čim čujete "Pierre Lannier" i zazvoni vam taj francuski u uhu, odmah dobijete asocijaciju na nešto klasično, profinjeno i elegantno? Ako je tako, niste pogriješili. Pierre Lannier satovi odlikuju upravo te karakteristike: elegancija, profinjenost i klasika. Rekli bismo da je baš to savršena kombinacija za nadolazeću jesen, koja će se jednostavno uklopiti u svaki vaš outfit. Kako bi se jedan Pierre Lannier ljepotan našao i na vašoj ruci, pripremili smo novu akciju:
Od 21. do 23. rujna poklanjamo vam 20% popusta na Pierre Lannier satove, na sve vrste plaćanja, bilo da se odlučite na kupnju u Watch Centar poslovnicama ili na našem webshopu satovi.com.
Pierre Lannier satovi stekli su svjetsku slavu upravo zbog svog dizajna koji je prilagodljiv raznim raspoloženjima i odjevnim kombinacijama. Drugim riječima, radi se o satovima koji su itekako "easy to wear", vrhunske kvalitete, ali su i cjenovno prihvatljivi. Ponuda modela Pierre Lannier satova je široka i raznolika, od materijala, preko oblika, do mehanizama, što u konačnici daje izbor satova od onih trendy, pa sve do onih visoko sofisticiranih.
Pierre Lannier satovi savršeno će naglasiti vašu uglađenost i profinjenost i idealan su modni dodatak koji će komplementirati vašem stilu i istaknuti vas iz mase. Široka ponuda modela satova ovog brenda u Watch Centru neće niti jednu želju ostaviti neispunjenom.
---
KategorijaAKCIJE
---