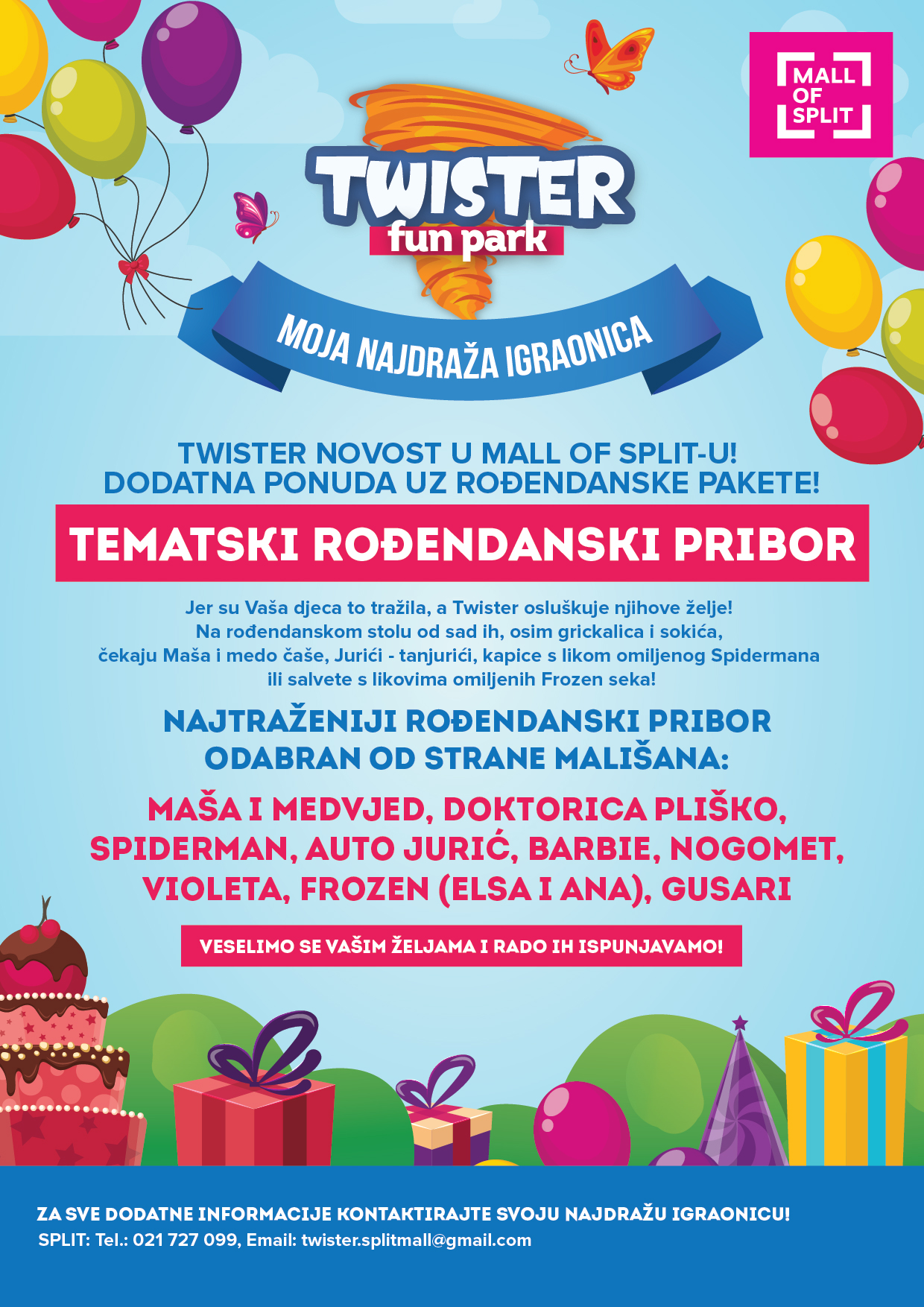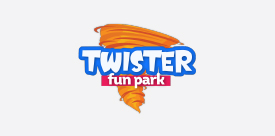 Twister novost u Mall of Split-u! Dodatna ponuda uz rođendanske pakete!
Jer su Vaša djeca to tražila, a Twister osluškuje njihove želje! Na rođendanskom stolu od sad ih, osim grickalica i sokića, čekaju Maša i medo čaše, Jurići - tanjurići, kapice s likom omiljenog Spidermana ili salvete s likovima omiljenih Frozen seka!
Najtraženiji rođendanski pribor odabran od strane mališana:
Maša i medvjed, Doktorica Pliško, Spiderman, Auto Jurić, Barbie, Nogomet, Violeta, Frozen (Elsa i Ana), Gusari.
Veselimo se Vašim željama i rado ih ispunjavamo!
---
KategorijaNOVOSTI
---