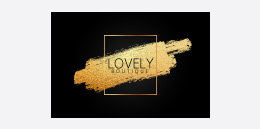 Svoja vrata, svim zaljubljenicama u modne detalje otvorila je nova nezaobilazna shopping destinacija u Mall of Splitu - LOVELY BOUTIQUE.
Trgovina nudi veliki izbor borši te popratnog asesoara poznatih domaćih dizajnerskih imena: My Lovely Bag, Mona, The Manual Company / Coffee With Milk, te SN Exclusive nakit.
Požurite po svoju boršu jer Vas Lovely Boutique časti s popustom od 20% na sav MY LOVELY BAG asortiman, te s 10% popusta na ostali asortiman unutar trgovine do 11. ožujka.
---
KategorijaAKCIJE
---