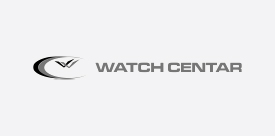 Kod nas Noć vještica nije strašna već strašno dobra! A i traje duže od samo jedne noći.
Umjesto strašnih maski mi smo vam pripremili strašno dobre popuste od 30% na čitav asortiman Guess i Nautica satova i to u periodu od 31. listopada do 2. studenog u Watch Centar poslovnicama, te još duže na našem webshopu satovi.com - sve do 4. studenog.
I Guess i Nautica su svjetski poznati brendovi satova s dugogodišnjom tradicijom, provjerenom kvalitetom i konstantnim držanjem koraka s trendovima, što je i formula kojoj mogu zahvaliti svoju svjetsku slavu. Pa iako se povode za istom formulom, ova dva brenda ipak imaju neke razlike.
Za Nauticu kažu kako se obraća najzahtjevnijim kupcima. Brend je to nadahnut morem i jedrenjem, koji kod svojih satova veliki naglasak stavlja na funkcionalnost, te je upravo zbog toga namijenjen svim onim ljubiteljima energičnog stila života. Nautica satovi kombiniraju najbolje od klasičnog dizajna s najnovijim dostignućima u svijetu tehničkih inovacija. Ako ste avanturističkog duha i volite kretanje i razne slobodne aktivnosti, Nautica satovi su pravi izbor za vas.
S druge strane, Guess satovi su idealan izbor za sve one urbane žene i muškarce koji cijene lijep dizajn i vole istaknuti svoju osobnost. Njihovi modeli satova su apsolutni predvodnici u modernom i trendy dizajnu, satovi s naoko jednostavnim zadatkom: da naglase vašu eleganciju, budu atraktivni i pokažu koliko ste modno osvješteni. Bilo da ste se pronašli u jednoj ili drugoj skupini, Watch Centar i satovi.com su adrese na koje ovih dana jednostavno morate zaviriti.
---
KategorijaAKCIJE
---