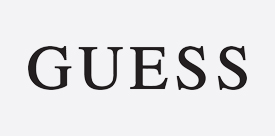 Split je postao ponosan domaćin još jednog store-a popularnog brenda Guess. Radi se o atraktivnoj monobrend Guess Jeans trgovini u shopping centru Mall of Split, koja svoja vrata otvora za sve zaljubljenike u urbanog i zavodljivog stila, ali i one koji će to tek postati. U novootvorenoj trgovini Guess nudi bogatu ponudu odjeće i modnih dodataka uz koje modna igra može biti itekako zanimljiva.
Guess je renomirani američki brend koji je tijekom 37 godina, koliko je prošlo od njegovih prvih koraka, postao sinonim za kvalitetu i modnu osviještenost.
Guess se obraća mladim i urbanim trendseterima prepoznatljivog stila i istančanog modnog ukusa, a kolekciju, čije je zaštitno lice zavodljiva svjetska zvijezda Jennifer Lopez, opisuju moderni i atraktivni komadi odjeće, obuće i modnih dodataka koji se ističu bezvremenskim dizajnom.
Tijekom godina, Guess kampanje su postale sinonim za kvalitetu, inovaciju i modnu osviještenost. Distribucija se obavlja putem Guess prodavaonica, ali i boljih specijaliziranih trgovinama u više od 90 država diljem svijeta.
---
KategorijaAKCIJE
---