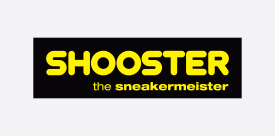 Što bi tvoje tenisice rekle o tebi?
Nemoj ni pomisliti da tenisice ne mogu govoriti. O da, itekako mogu. Sve na nama i oko nas govori drugima tko smo ili što želimo biti. Imaš neko mišljenje o liku koji parkira nasred ceste da može gledati zatamnjenu bemburu dok ispija svoj espresso u lokalnom bircu. Da, dere se dok priča na mobitel.
Ja ti recimo mogu sve reći o Andrei Andrassy. Prvo, znam koji broj tenisice nosi. Znam s kim se druži, gdje izlazi, kad ide na spavanje, kad se budi. Mogu reći da je jednostavna, zato je izabrala baš mene. Znam da je uvijek u žurbi, osjetim to dobro na svom đonu. Ne voli da ju nešto sputava, zato nikad ne zavezuje žnirance. Zaljubljena je u mene. Znam jer se ne razdvaja od mene. Znam da voli moju jednostavnost i nenametljivost, moj bezvremenski dizajn. Nema greške, luda je za mojom figurom. Ostalu obuću više ni ne primjećuje. To me previše ne iznenađuje, jer jednom kad me probaš, više nema povratka na plutače!
A kako to znam? Pa jednostavno, ja sam nova Nike Roshe Two tenisica i ne odvajam se od svoje vlasnice. A ako i ti želiš ovako cool, zavodljivu i odanu tenisicu, navrati do jednog od Shoosterovih dućana ili prosurfaj po webshopu. Kad se ugledate, znat ćete da ste jedno za drugo. Ljubav. O tom ti ja pričam.
---
KategorijaAKCIJE
---