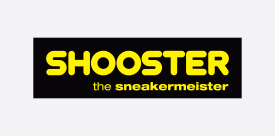 Osiguraj tenisice i kartu po odličnoj cijeni, i zaigraj nagradnjaču za nagradu vrijednu 30.000 kuna
Ove godine imate priliku biti VIP na ULTRI. Ultra Europe festival vraća se u Split u još većem broju i u još boljem izdanju. Od 12.7. do 14.7. na Poljudu će nastupiti elita svjetske EDM scene, kao što su Afrojack, Alesso, Armin Van Buuren, David Guetta, DJ Snake, Swedish House Mafia i mnogi drugi.
Iako sam lineup osigurava nezaboravno iskustvo, Shooster 'sneaker store' odlučio je podignuti ljestvicu još više te uz odabrane premium modele adidas tenisica, po nezamislivo dobrim cijenama, kupcima osigurati i jednodnevne karte za Ultra Europe festival. Ponudu možete provjeriti u svim Shooster trgovinama, te na web stranici - http://ultra.shooster.hr/
Kao da sve ovo nije samo po sebi dovoljno primamljivo - Shooster je lansirao ultra nagradnu igru, uz koju ćeš od 12.7. - 14.7. biti VIP na ULTRI. "Kad kažemo VIP, to zaista i mislimo" kažu iz Shooster-a te nadodaju "prva nagrada je vrijedna više od 30.000 kn te osigurava provod koji se pamti.".
Nagradna igra 'Postani VIP na ULTRI' traje od 17. travnja do 5. svibnja i prvom dobitniku osigurava dvije trodnevne VIP karte za ULTRA Europe festival s kojima upada u ULTRA backstage, ali i dodatnih 1.000 kn za osobnu potrošnju na festivalu. Također, dobitnik osvaja i Shooster poklon bon u vrijednosti od 1.500 kn, iskoristiv za adidas asortiman.
Druge dvije nagrade nisu ništa manje primamljive, pa tako drugo-izabrani dobitnik osvaja dvije jednodnevne karte za Ultru i Shooster poklon bon iskoristiv za adidas asortiman u vrijednosti 1.000 kn. Ako vas sreća nije pogodila iz dva pokušaja, možda će iz trećeg – kaže se "treća sreća", pa tako treće odabrani dobitnik nagradne igre 'Postani VIP na ULTRI' osvaja dvije jednodnevne karte za jednodnevno partijanje uz ritam svjetski poznatih DJ-eva.
Što god odlučili, i bez obzira na to jeste li wild, chill, ili cool partijaner, jedno je sigurno – Ultra Europe festival 2019 se ne propušta. Sve je na vašoj strani, od izvođača pa do nagrada koje je samo za vas osigurao Shooster. Ubodite svoje plesne tenisice i kartu po ultra cijeni, a nakon toga zaigrajte i Shooster-ovu ultra nagradnu igru te osvojite nagradu vrijednu 30.000 kn.
---
KategorijaAKCIJE
---