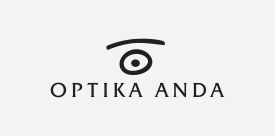 Severinina bezvremenska snaga i ljepota priskrbile su Severini novu titulu, a to je naslov ambasadorice Optike Anda, najuspješnijeg domaćeg lanca optika.
U novoj kampanji Severina utjelovljuje žensku heroinu koja inspirira sve generacije svojim stilom, a svoju strast za detalje otkrila je u novoj kolekciji Optike Anda. Umjetnica, ikona i simbol senzualnosti pokazala je svoje novo lice uokvireno modnim dodatkom koji osim zaštite očiju donosi zavodljiv pogled ispod obrva. "Suradnja s Optikom Anda došla je potpuno prirodno, svatko tko je iz Splita zna da u bilo koje doba dana sa sobom mora imati naočale, to je zlatno pravilo nas Dalmatinaca. Uz široku paletu sunčanih naočala s kojom me Anda oduševljava svaki puta, tu su i izuzetni dioptrijski okviri zbog kojih dobivam komplimente čak i kada sam u casual izdanju i nosim naočale za vid. Zahvalna sam cijelom Anda timu koji brine o zdravlju mojih očiju i uvijek ponude najbolje rješenje za moj vid", istaknula je Severina i poručila svim svojim fanovima koji s njom dijele strast prema naočalama "Volim što se gledamo!".
U Optici Anda očekuju vas modeli s potpisom najpoznatijih svjetskih dizajnera, a sa Severinom u glavnoj ulozi, naočale nikada nisu izgledale poželjnije.
Više informacija potražite na Instagram ili Facebook profilu te na web stranici Optike Anda.
---
KategorijaAKCIJE
---