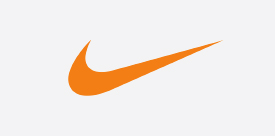 U petak, 24.05.2019. godine od 18 do 20 sati održat će se NIKE STORE PLANK CHALLENGE u trgovini Nike Store na 1. katu centra Mall of Split.
Nike Store Mall of Split u suradnji s trenerima iz centra Guliver Energija organizira ovo jedinstveno natjecanje u kojemu će natjecateljice i natjecatelji moći isprobati svoje granice u izdržaju u planku.
Ljeto nam se bliži i vrijedno se vježba kako bi se doveli u dobru formu. Među tim vježbama gotovo je nezaobilazna vježba plank za jačanje cijele strukture tijela.
Ovim putem vas pozivamo da pokažete koliko dugo možete izdržati u planku te da se prijavite na natjecanje prijavom u Inbox na Facebook stranci Sport&Moda ili se prijavite po dolasku na natjecanje na licu mjesta.
Svaka natjecateljica i natjecatelj imat će pravo na jedan pokušaj, a pobjednik i pobjednica osvajaju svaki NIKE STORE POKLON BON u vrijednosti od 500 KN!
Sve kupce čeka poseban popust od 30% na cijelu novu Nike kolekciju treninga i trčanja na dan događanja u razdoblju od 18 do 20 sati , tombola sa vrijednim nagradama, dobra glazba našeg Dja i Smart Water za osvježenje.
Radujemo se Vašem dolasku.
---
KategorijaAKCIJE
---