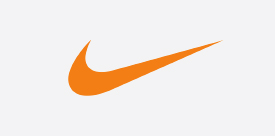 Svi ste pozvani u Nike Store Mall of Split, I kat, u petak 18.05.2018. od 17:00 do 19:00 sati!
Nike Store Mall of Split u suradnji s trenerima iz Guliver Fitness-a pozivaju vas na ovo jedinstveno natjecanje! Isprobajte svoje granice u izdržaju u polučučnju i sklekovima!
Pravila natjecanja:

Svaki natjecatelj izvodi obje discipline za redom. Svatko sam bira svoj redoslijed. Na kraju se rezultati zbrajaju; za izdržaj u polu čučnju se zbrajaju sekunde, a nakon toga se doda broj sklekova. Svaki sklek "vrijedi" dvije sekunde.

Sudjelujte u našem izazovu jer pobjednik i pobjednica osvajaju svaki NIKE STORE POKLON BON U VRIJEDNOSTI OD 500 KN!

Natjecanje započinje u 17 sati pod vodstvom trenera ekipe Guliver Fitness-a: http://bit.ly/2K4gT8i

PRIJAVITE SE U INBOX SPORT I MODE ILI SLOBODNO DOĐITE NA POČETAK NATJECANJA KAKO BISTE SE PRIJAVILI NA LICU MJESTA!

Osim natjecanja očekuju vas i druge zanimljive aktivnosti.

Sve posjetitelje očekuje besplatno individualno mjerenje vagom za precizno mjerenje težine, postotka masnog tkiva, indeks tjelesne mase(BMI) te mišićnog tkiva te savjetovanje o pravilnoj prehrani i vježbanju. Za to sve će se pobrinuti treneri iz Finess Centra Guliver.
Zabavite se i odaberite nešto iz nove kolekcije uz poseban popust od 30% na novu kolekciju treninga i trčanja na dan događanja u razdoblju od 17 do 19 sati.
Svi posjetitelji će se moći zasladiti prirodnim sokom!
Vidimo se!
---
KategorijaDOGAĐANJA
---