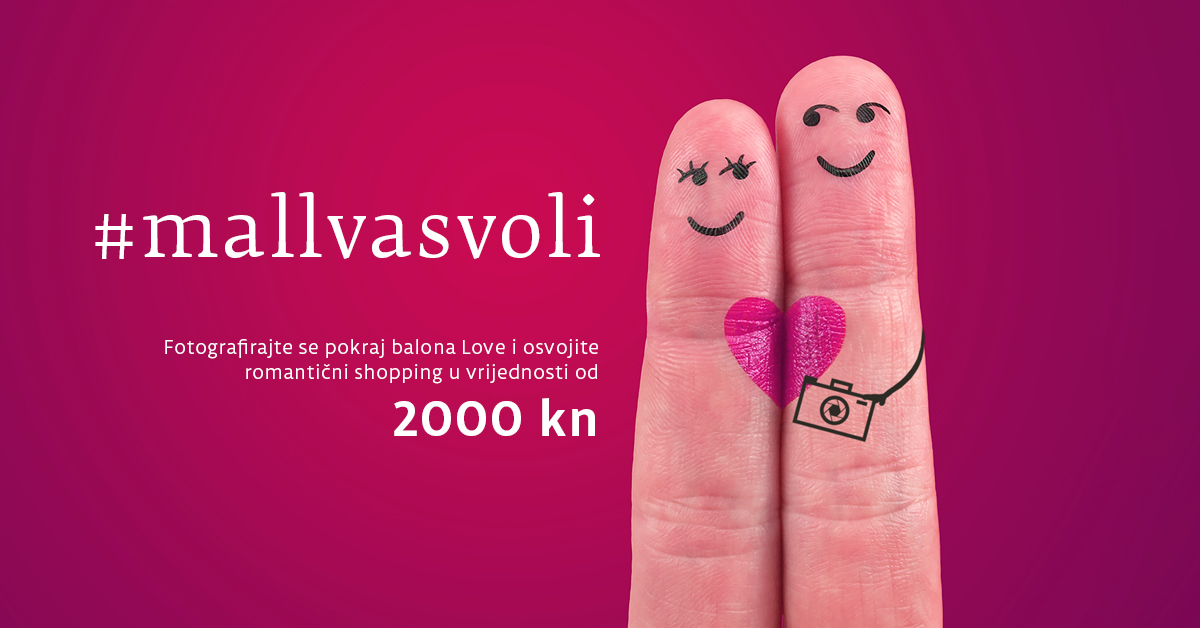 Dragi naši, u srijedu, 08.02., kreće nagradna igra u kojoj Mall of Split daruje Vas i Vašu bolju polovicu bogatim ljubavnim shoppingom!
Pravila su sljedeća:
Fotografirajte se ispred znaka LOVE postavljenog na trgu Jadran.
Podijelite JAVNO Vašu fotografiju na jednoj od društvenih mreža (facebook, Instagram, twitter) s oznakom "#mallvasvoli".
Par s najviše lajkova osvaja poklon bon u vrijednosti od 2000 kn koje može potrošiti isključivo u trgovinama Mall of Splita*.
Objava dobitnika je 14.02.2017. u 12:00h. na našim društvenim mrežama.
Pokažite svoju ljubav, a mi ćemo je dodatno obogatiti, jer… #mallvasvoli
*Poklon bon vrijedi u svim trgovinama Mall of Split koje sudjeluju u poklon bon programu.