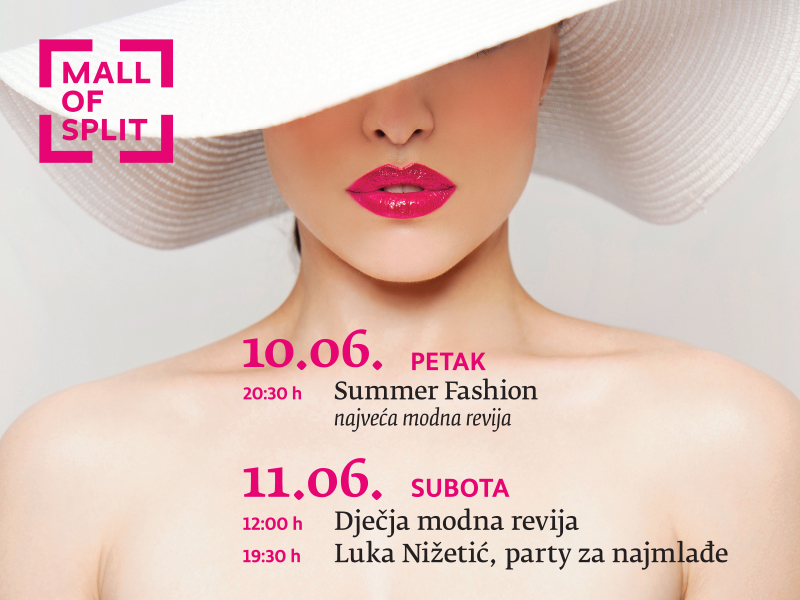 Summer Fashion
Pozivamo Vas na najveću ljetnu modnu reviju u petak 10.06.2016. u 20:30h na trgu Jadran.
U Mall of Split otkrijte koje trendy komade je stilist Borut Mihalić izabrao za Vas i u njima i zablistajte ovo ljeto!
---
Dječja modna revija
Za nase najmlade trendsetere dječja modna revija 11.06. subota u 12:00 h!
---
Tulum za završetak školske godine:
I naši najmlađi su zaslužili godišnji odmor! Uz koncert Luke Nižetića proslavite završetak školske godine u subotu 19:30 h nakon kojeg slijedi veeeliki DJ tulum uz voćne koktele !
U Mall of Split dočekajte coooolll fanstastično ljeto!!
---
KategorijaDOGAĐANJA
---