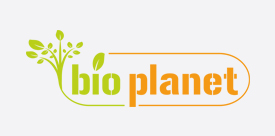 ❗ČASTIMO❗
Nisi još posjetio novi Bio Planet Mall of Split? Sutra imaš dobar razlog za to jer povodom preseljenja na novu lokaciju, prizemlje, Pjaca, ČASTIMO:
- 10% POPUSTA NA SVE, BAŠ SVE
- 20% popusta na sve proizvode u rinfuzi
- 20% na sve EVA Water Clinic filtere na vodu
Popusti vrijede 17.01.2019 za sve vrste plaćanja!!
---
KategorijaNOVOSTI
---