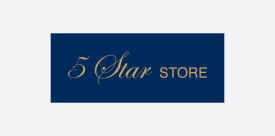 Nakon uspješnog uvođenja linije Tech Prep™, GANT nastavlja s njenim razvojem kroz nove modele košulja za muškarce i žene, koji su dostupni u GANT trgovinama od 5. rujna.
"GANTOV credo je 'Never Stop Learning', i u ovoj, drugoj po redu generaciji Tech Prepa, proširili smo liniju za žene i dodali još više stilova za muškarce s daljnjim inovacijama. Cilj nam je premašiti očekivanja naših kupaca, i sigurni smo da ćemo ovim košuljama postići upravo to", izjavio je Patrik Nilsson, predsjednik Uprave GANTA.
Izvorno lansirana na tržište u veljači 2017., Tech Prep linija košulja osnažuje bezvremenski stil GANTA pametnom tehnologijom koja podržava aktivan stil života. Inovativne tkanine daju uglađen izgled, ali i osjećaj slobode.
Prozračni materijali, s novom tehnologijom upijanja, brzo se suše i osmišljeni su kako bi se oni koji ih nose osjećali udobno tijekom cijelog dana - bez obzira žure li na poslovni sastanak, avion, ili jednostavno na dogovor s prijateljima.
Održavanje i glačanje Tech Prep košulja je znatno lakše nego što je to slučaj kod standardnih pamučnih košulja. Razlog tome su sofisticirana tehnološka prediva zbog kojih se tkanina brzo "oporavlja" od gužvanja i nabora. Sve što je potrebno za brzo izravnjavanje Tech Prep košulje je koristiti malo pare i to na srednjoj temperaturi glačala - nije potreban snažan pritisak niti visoka temperatura glačala. Osim toga, zbog iznimne moći upijanja, Tech Prep košulje se suše dvostruko brže od uobičajenih košulja.
Potražite nas u 5 Star trgovini na 2. katu trga Jadran.
---
KategorijaNOVOSTI
---