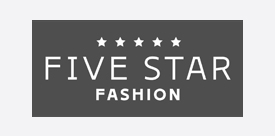 I ove sezone, kolekcija je osvježena vedrim i živim bojama, a ljubitelji mode imaju pregršt izbora jednostavnih linija za svaki dan, bilo za casual ili poslovni look. Ovo je brand koji pažljivim osluškivanjem želja i potreba svojih kupaca, iz sezone u sezonu nudi bezvremensku sportsku eleganciju za svaku prigodu, te idealno rješenje kako naglasiti svoj osebujan stil i ostati zamijećen.
GANT se oduvijek ističe vrhunskom kvalitetom i kreativnim detaljima, osobito u segmentu košulja. I ove godine u ponudi je Tech Prep linija, i to za žene i muškarce. Zbog prozračnih materijala i inovativnih tkanina, košulje su iznimno ugodne za nošenje. Osim toga, održavanja i glačanje Tech Prep košulja znatno je lakše nego što je to slučaj kod standardnih pamučnih košulja, a zbog iznimne moći upijanja, Tech Prep košulje se suše dvostruko brže od uobičajenih košulja.
Novitet od ove sezone su i Tech Prep hlače koje korištenjem pametne tehnologije također podržavaju aktivan stil života.
Uz sve to u ponudi su: polo i T-shirt majice živih i veselih boja, jakne, blejzeri te ugodni pamučni puloveri na pletenice - komadi koji svojom udobnošću olakšavaju svakodnevni život, dok GANT obuća svojom elegancijom upotpunjuje svaki look.
---
KategorijaNOVOSTI
---