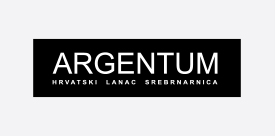 Bilo da si na moru ili ljeto provodiš na užarenom asfaltu, modni dodaci su neizostavan dio svakog outfita. I dok se trendovi mijenjaju brže no ikada, ljetni must have komad koji već dugi niz godina ne izlazi iz mode je popularna narukvica za nogu, poznatija kao 'nanožnica' ili od milja zvana 'nanogica'.
Njena čar je u jednostavnosti i senzualnosti kojom zrači na ženskom gležnju pa je ljeto idealno vrijeme da se prisjetiš ovog vječnog trenda. Može se nositi uz sandale, espadrile, japanke, platnene tenisice, štikle ili jednostavno na bosu nogu dok se sunčaš na plaži.
Potraži ljetni must have nakit u svim Argentum srebrnarnicama!
---
KategorijaAKCIJE
---