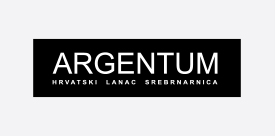 Silver jewelry made of silver is an absolute fashion hit season, and this summer is worn in multiple paint colors. Argentum silverware offers a new earring model that, with its attractive and timeless design, emphasizes the true beauty of every face.
In addition to the emotional meaning - as it is a Croatian product originally - they also provide a strong aesthetic impression, especially if we take into account that the finest materials are made when making them a fashionable investment that will last forever.
So do not wait, in your favorite silverware Argentum choose the most beautiful model for yourself or give a special gift to the person who will last forever and at a discount of up to 50 percent.
---
KategorijaAKCIJE
---