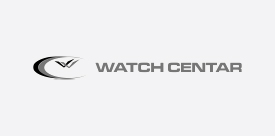 Prosinac nam kuca na vrata i iako si nerado to priznajemo, u glavi već kalkuliramo što kome od svojih voljenih spremiti pod bor. Mi u Watch Centru znamo kako je sat savršen poklon – bezvremenski, modni je dodatak kome rijetko tko odoli, pokazatelj je našeg stila i detalj koji svakoj odjevnoj kombinaciji stavlja točku na i. Kad je riječ o brendovima muških satova, onda smo sigurni kako je Galileo brend s kojim ne možete pogriješiti.
Dobra vijest je kako u svim Watch Centar poslovnicama od 29. studenog do 1. prosinca imate priliku ostvariti 20% popusta za sve vrste plaćanja na cjelokupan asortiman Galileo satova.
Još je bolja vijest kako će ova ista akcija na našem webshopu www.satovi.com trajati dan dulje, do nedjelje, 2. prosinca. Nemojte se u zadnji tren hvatati za glavu i juriti po shopping centrima u potrazi za savršenim blagdanskim poklonima. Riješite to na vrijeme i bezbrižno uživajte u ovim blagdanima!
Elegantni muški satovi s potpisom, Galileo satovi su vrhunske kvalitete, proizvedeni u Francuskoj, a zahvaljujući atraktivnom dizajnu zadovoljiti će sve ukuse. Budući da dolaze u elegantnoj kutiji s jednim dodatnim remenom, Galileo satovi izvrsno se uklapaju u sve odjevne kombinacije. Poseban naglasak stavljen je na poslovne odjevne kombinacije gdje do izražaja dolazi njihov profinjeni dizajn.
---
KategorijaAKCIJE
---